Dance to music through the decades and cast colorful, moving shadow patterns in DanceLab at The Strong museum. Move your feet to a variety of classic tunes and contemporary hits:
Jump and jive to energetic swing music.
Tap your toes and stomp your feet to popular pop hits.
Groove to classic disco beats.
Do the Twist and kick your feet to the Charleston.
Sing and move along with favorite Sesame Street songs.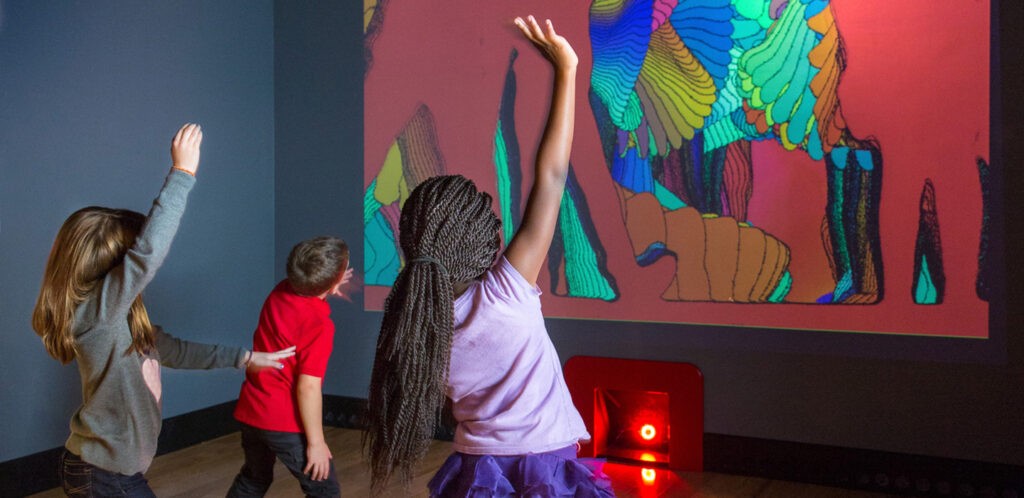 DanceLab is produced by The Strong.