Put imagination into motion and zoom, sail, or fly into the Build, Drive, Go exhibit to explore the history of vehicles of all sorts—from trucks and trains to planes and boats—through three centuries of American history.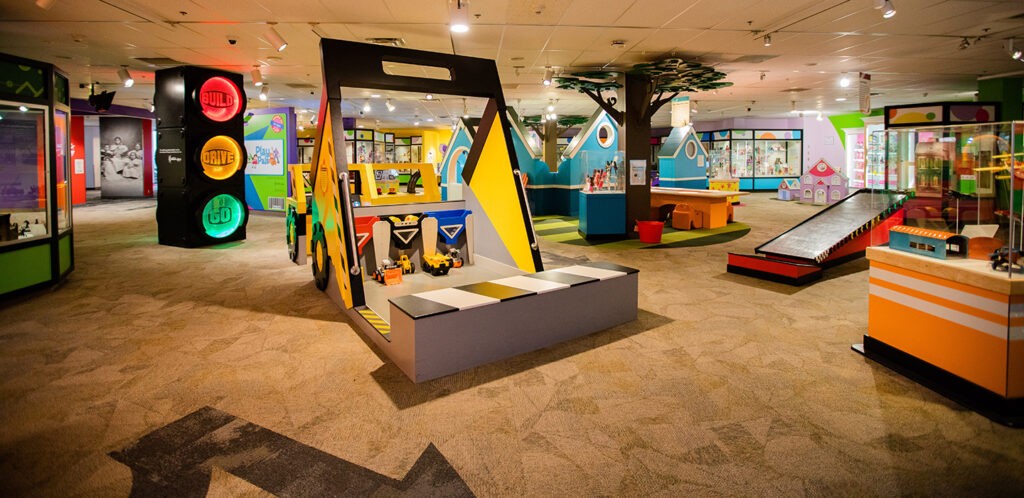 Stop for a picture at an oversized traffic light.
Climb into a dump truck to manipulate the levers and controls.
Create skyscrapers and other towering structures with oversized blocks in the Big Build area.
Make your own creations from materials at the Build Table, including favorites such as magnetic Magformers.
Create pictures and patterns out of interlocking bricks at the colorful Duplo Wall.
Use basic physics principles to make toy cars go faster at the Test Track.
View a timeline of driving and building toys and trace their history through four eras—19th century, early 20th century, mid-20th century, and today.
Marvel at rare artifacts from The Strong's world-class collections such as the original 16 Hot Wheels, original LEGO sets, and a Lionel Wartime Paper Train.