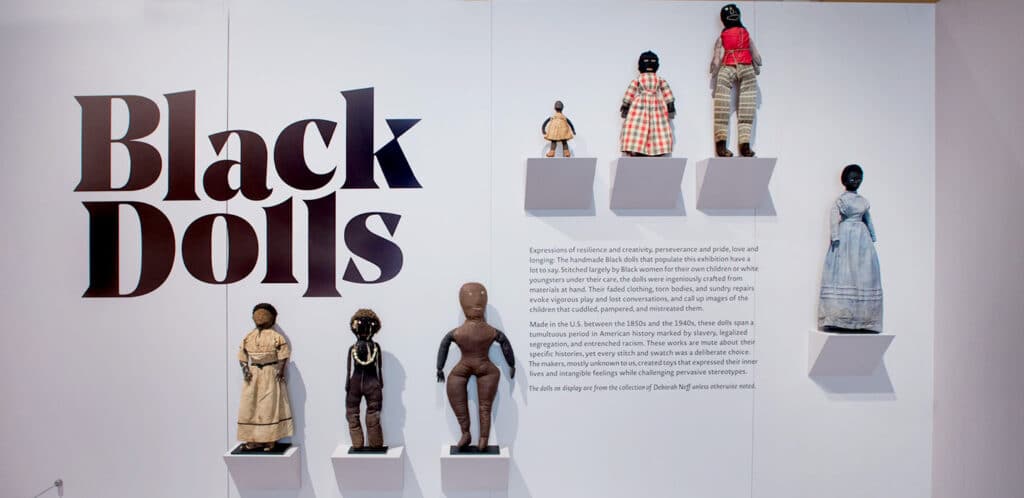 On View September 23 to January 7, 2024
Black Dolls, produced by the New-York Historical Society, presents a landmark exhibition that explores handmade Black dolls through the lens of race, gender, and history. Black Dolls immerses guests in the world of dolls, doll play, and doll making while examining the formation of racial stereotypes and confronting the persistence of racism in American history. The exhibition examines how these toys serve as expressions of resilience and creativity, perseverance and pride, and love and longing. They provide a unique view of the history of race in America, revealing difficult truths and inviting guests to engage in the urgent national conversation about the legacy of slavery and racism.
See our Discussion Guide for students and guests.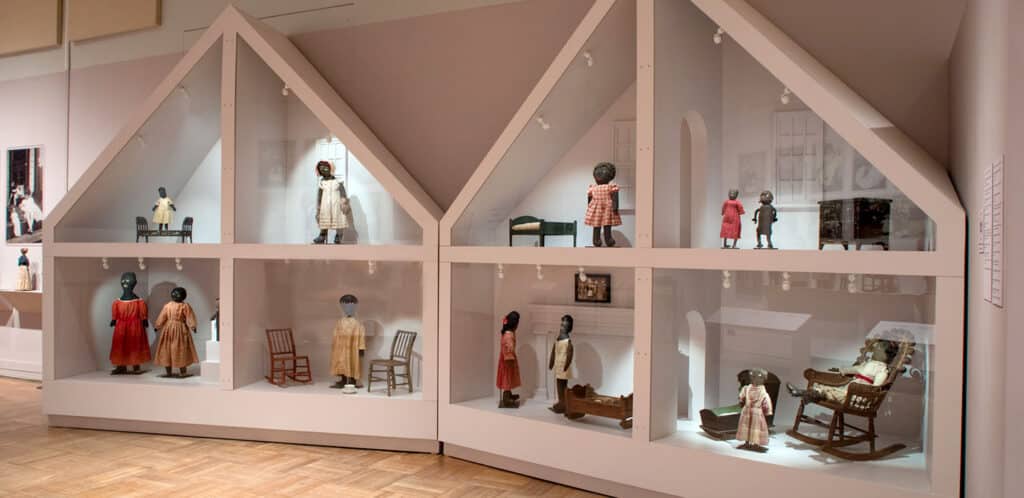 Nearby, explore Black creators and contemporary Black dolls in Black Doll Designers, a complementary exhibit by The Strong.
Learn about SNAP and other museum admission discounts.
Questions about Black Dolls
What is in the Black Dolls exhibition?
Black Dolls showcases handmade dolls that celebrate the complex beauty of Black life, primarily from 1850 to 1940. While the exhibition celebrates Black dolls and their makers, it also includes items with racist imagery and language to underscore the challenging circumstances in which the dolls were created.
Why is The Strong hosting this exhibit?
The Strong is a highly interactive, collections-based educational institution devoted to the study and exploration of play and its history. Black history is American history. Black Dolls immerses visitors in the world of dolls, doll making, and doll play while examining the formation of racial stereotypes and confronting the persistence of racism in American history. Play shapes and reflects culture, and so this is a story that The Strong needs to explore.
What is Jim Crow?
One of the sections of the exhibit talks about Jim Crow, a decades-long system designed to maintain the power of white men and women after the emancipation of enslaved peoples in 1865. Laws, policies, entertainment, scientific and theological training, general education, and even games that children played were all used to perpetuate the fear and disdain of Black citizens. The dolls featured in the exhibition are a subtle form of resistance that demonstrate how Black people asserted their humanity in the face of entrenched racism and oppression.
Is this exhibition appropriate for children?
Black Dolls offers a family friendly guide for our younger guests. Look out for the cut-out of the doll in the red dress for ways to discuss more sensitive topics, such as racism, with children.
What is the doll with the red dress?
Look out for me! I am here to help younger guests explore this exhibit. Are you ready? Let's go!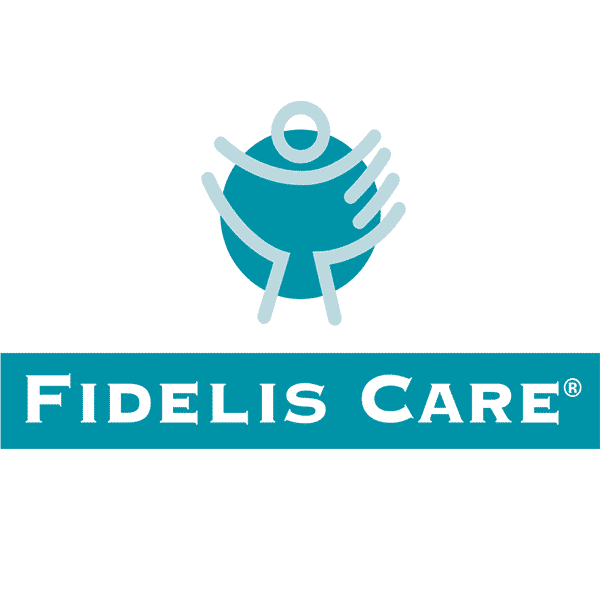 Presented in the Fidelis Care Gallery