Learn about luminaries in the video game industry and their award-winning creations at The Strong® museum in an exhibit that recognizes outstanding achievements within interactive entertainment and showcases recipients of both the Academy of Interactive Arts and Sciences D.I.C.E. (Design, Innovate, Communicate, Entertain) Awards and its Special Awards:
Scroll through a touch-screen timeline to learn about D.I.C.E. award recipients across multiple categories, including Game of the Year, Outstanding Achievement in Art Direction, Family Game of the Year, and others. Game of the Year include the first, GoldenEye 007 (1998), to the most recent, Fallout 4 (2015).
Learn about the individuals honored by the AIAS through its D.I.C.E. Hall of Fame, Lifetime Achievement, Pioneer Awards, and Technical Impact Awards—such as Hideo Kojima (creator of the Metal Gear Solid series) and Satoru Iwata (long-time Nintendo president).
Explore artifacts from The Strong's collections from past Game of the Year Award winners, such as The Legend of Zelda: Ocarina of Time, Half-Life II, and Journey.
View rare design documents from The Strong's archival collections, including those from Edd Logg (creator of Asteroids), Ralph Baer (creator of the Magnavox Odyssey), and Dani Bunten Berry (creator of M.U.L.E.)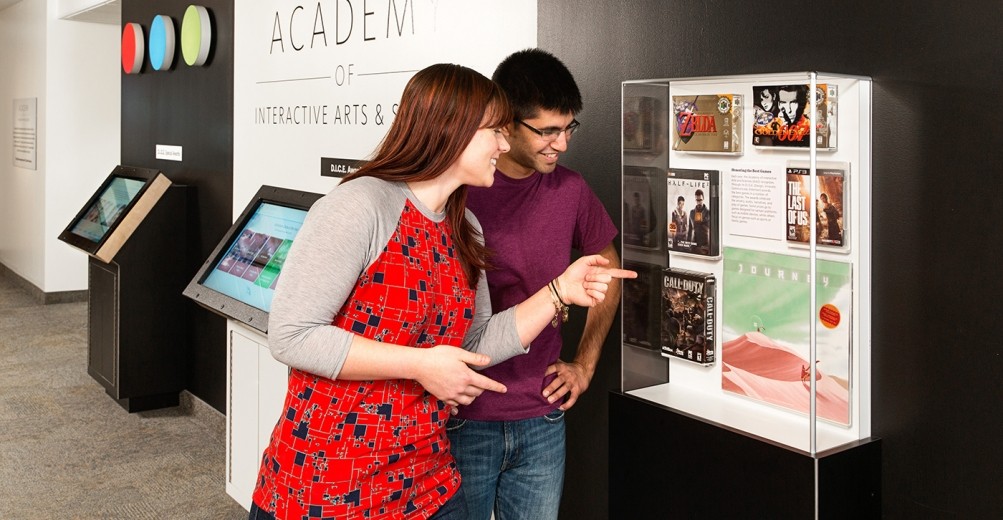 The Academy of Interactive Arts and Sciences exhibit is produced by The Strong's International Center for the History of Electronic Games.