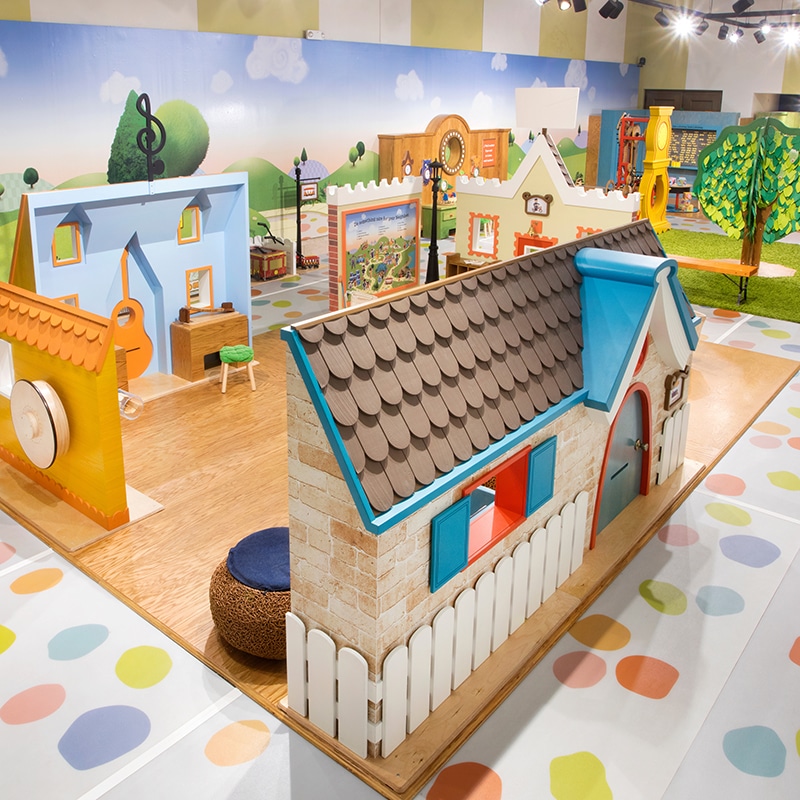 Daniel Tiger Exhibit Opening
Come and see your favorite neighbor, Daniel Tiger, between 10 a.m. and 2 p.m.! Socially distanced for a grrr-ific photo opportunity at select times in the Paychex Theater. Must reserve a free ticket day of in the Adams Atrium.
Then jump into the imaginative world of Daniel Tiger's Neighborhood, based on the award-winning PBS KIDS television series, and join Daniel and his pals to learn singable strategies for life's little lessons and explore themes of community, communication, and emotions. Walk the paths of the neighborhood and listen to Daniel's world as you encounter the meaning of empathy, gratitude, sharing, and diversity in an environment of creative and interactive play.
Daniel Tiger's Neighborhood: A Grr-ific Exhibit is created by the Children's Museum of Pittsburgh in partnership with The Fred Rogers Company.
The exhibit will remain on view through April 24 and is presented in the Fidelis Care Gallery.