By Adam Nedeff, Researcher for the National Archives of Game Show History
On July 27, 2022, Norman Lear will celebrate his 100th birthday. Among his numerous contributions to television: creating, developing, and producing more than 100 series, including All in the Family, Maude, Sanford and Son, and The Jeffersons; serving as a consultant for several episodes of South Park; and hosting a game show.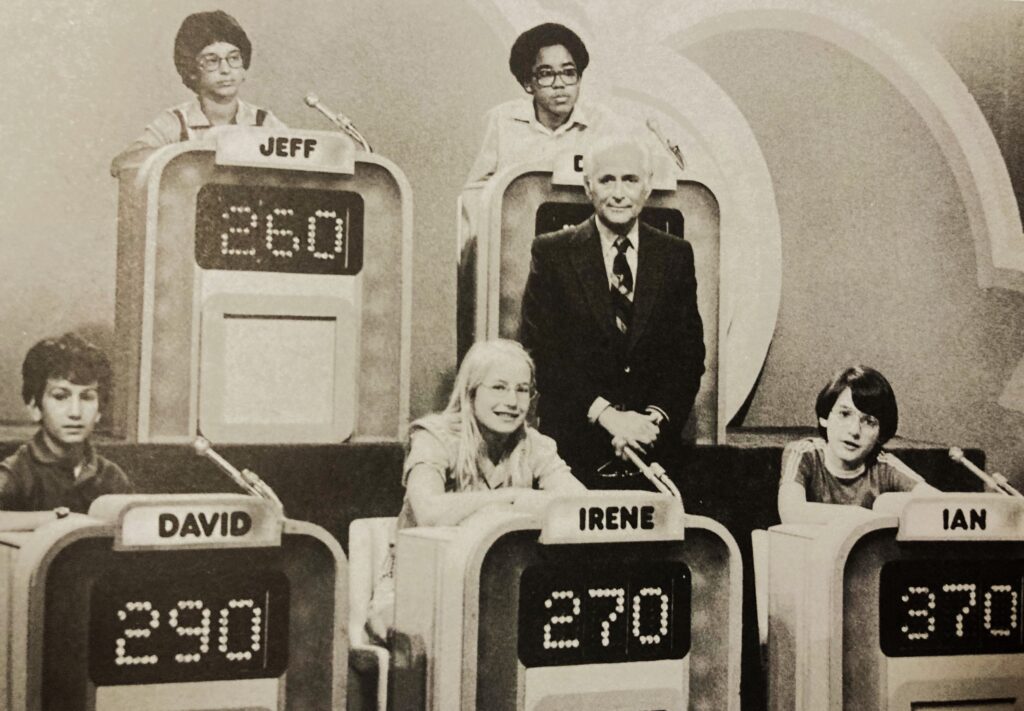 Wait, hold on, that can't be right, can it?…Yes, Norman Lear was a game show host. In 1981, the fledgling CBS Cable channel tapped Lear to bring his high-profile name to the host's lectern on a one-season reboot of an old favorite: Quiz Kids. It was a peculiar career move for Lear at the time—The Jeffersons and Archie Bunker's Place were still on the air, so he certainly didn't need the extra work—but he was enthusiastic about the show's potential.
At the time, he said, "It could meet a great, great deal of its promise… This show has a capacity for informing because of the nature of the show—and inspiring. It could get other youngsters to indulge their curiosity to read more—and to seek a better education."
The Quiz Kids had originally been a favorite during the golden age of radio. Joe Kelly was host to a panel of five child geniuses who answered trivia questions mailed in by home listeners. Listeners won a prize if they stumped the kids. The kids earned points if they gave correct answers, and the two smartest kids at the end of the show returned for the following broadcast. By one account, in the first five years on the air, the kids answered a staggering 85% of the questions correctly. At the show's peak, it was spun off into a series of short subject films. You could go to your local movie theater and watch a filmed episode of The Quiz Kids.
Among the prodigies who were regulars on the 1940s version of The Quiz Kids:
Nobel Prize winner James Watson
Actor/dialogue coach Robert Easton
Actress Vanessa Brown, who originated the role of "The Girl" in The Seven-Year Itch
Record producer Shel Talmy (My Generation by The Who)
Author Joel Kupperman (Six Myths About the Good Life)
Textbook author and child development expert Ruth Duskin
Mayo Clinic Chief of Staff Richard Sedlack
Poet Marilyn Hacker
U.S. Ambassador to Mongolia Richard Williams
Film & television producer Harve Bennett (The Six Million Dollar Man, The Bionic Woman, and the original Star Trek film series)
Fittingly, Bennett was a producer on the CBS Cable version of Quiz Kids, bringing his career full circle. Also involved as a producer was Geoffrey Cowan, whose father, Louis Cowan, created Quiz Kids, as well as the infamous quiz The $64,000 Question, before becoming president of CBS.
DO YOU REMEMBER…THESE OTHER UNLIKELY GAME SHOW HOSTS?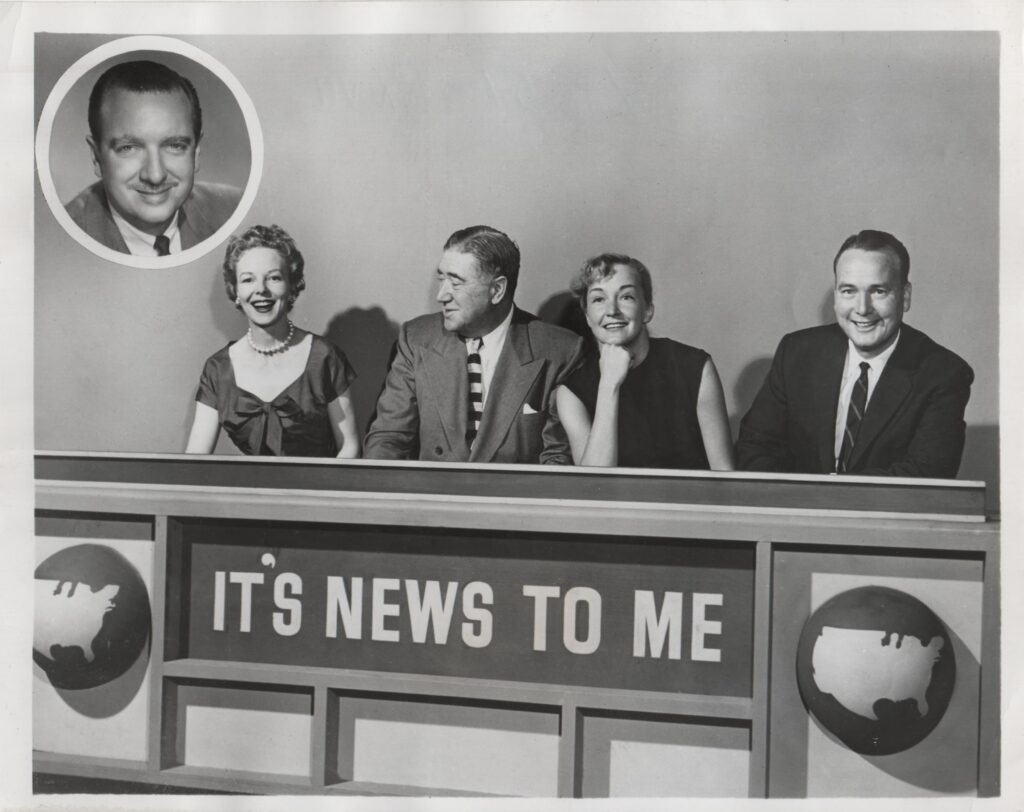 WALTER CRONKITE – The most trusted man in American journalism briefly hosted a game show for Mark Goodson & Bill Todman. It's News to Me pitted a contestant against four celebrity panelists. Cronkite showed an object that was relevant to a recent news story, and the contestant had to guess if the panel's explanations of the objects were truth or fiction.
MILTON BERLE – After Texaco Star Theater ran out of gas, "Mr. Television" returned to NBC as host of a prime-time sports/game, Jackpot Bowling, in which bowling six consecutive strikes earned a growing jackpot that could reach tens of thousands of dollars.
CARL REINER – Like Lear, Reiner hosted a game show while his career as a TV producer was booming. With The Dick Van Dyke Show going strong on CBS, Reiner hosted a game show for the network called The Celebrity Game, in which contestants tried to predict how a nine-celebrity panel answered opinion questions. Producers Merrill Heatter and Bob Quigley hit paydirt a few years later with a different nine-celebrity panel game, The Hollywood Squares.