About
---
The Strong's mission is to explore the ways in which play encourages learning, creativity, and discovery, and how it illuminates cultural history.
About The Strong Museum
The Strong is one of the largest history museums in the United States and one of the leading museums serving families with highly interactive exhibits and programs. The Strong houses the world's largest and most comprehensive collection of historical materials related to play.
Play has the power to teach, spark imagination, and create joy. Let's play!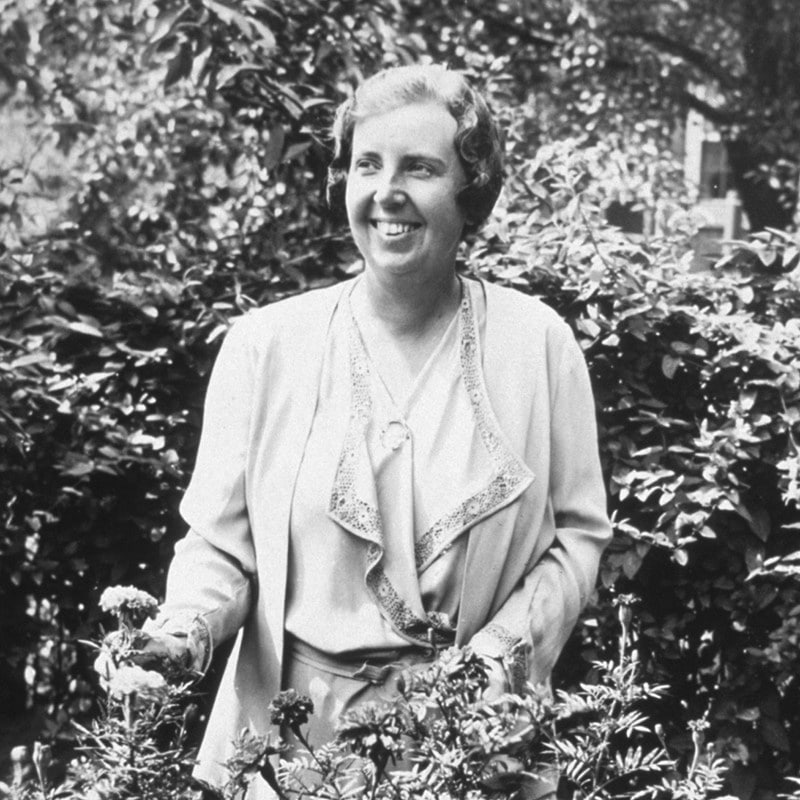 Margaret Woodbury Strong, a prolific collector of everyday objects, especially dolls and toys, founded The Strong in 1968 under the name "Margaret Woodbury Strong Museum of Fascination."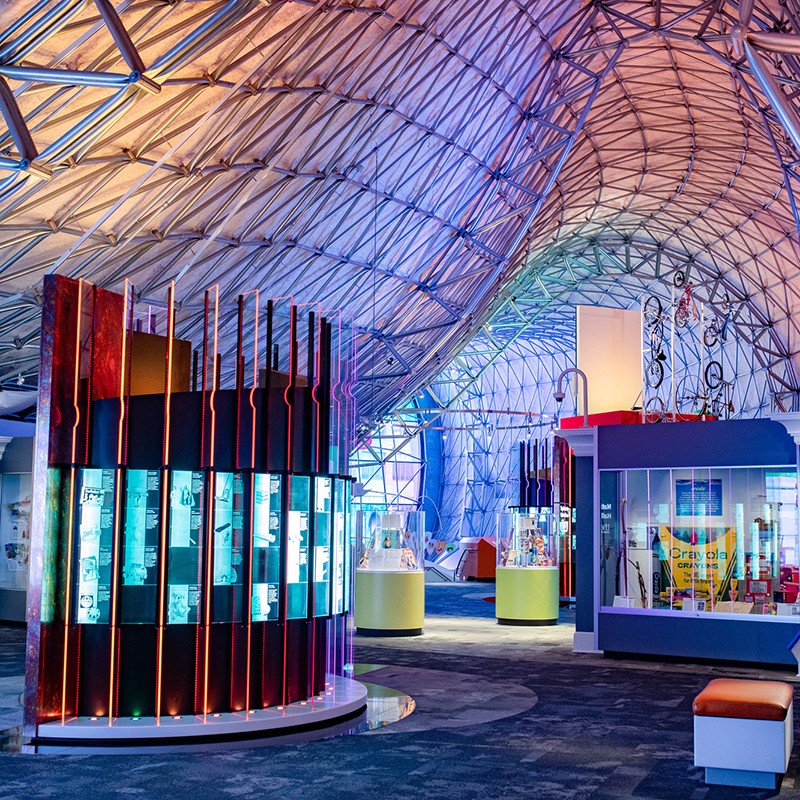 The Strong is centrally located at One Manhattan Square in downtown Rochester, New York. Explore resources for press and media outlets, and find contact info here.
---
The Strong's Mission

The Strong is a highly interactive, collections-based educational institution devoted to the study and exploration of play. The Strong explores play in order to encourage learning, creativity, and discovery and to illuminate the American experience in particular and human experience in general.

The Strong accomplishes this through exhibitions, programs, publications, and other activities that engage, entertain, and enlighten diverse audiences, especially families, children, educators, and scholars.

To support these activities, The Strong collects, preserves, and researches historic objects, manuscripts, and other materials that reflect and document the importance of play in American cultural history in particular.
The Strong's Vision

The Strong is the most exciting museum on the planet! We're a playful organization, but we're not fooling around.

The Strong is an internationally recognized education center and popular travel destination through which diverse audiences explore the importance and cultural history of play, particularly as it relates to the American experience in particular and human experience in general. The museum is fun. Play is both a means and an end. Our subject matter is play, but play is also our method of interpretation and explanation, for adults and children alike. Our subject, our artifacts, our methods, and the thoughts and experiences of our guests all interact to form a seamless whole. Our superb collections, sound scholarship, inclusive educational philosophy, and creative interpretive approaches support exhibitions and programs that are innovative, interactive, exciting, challenging, surprising, and compelling. As an international institution, our collecting and interpretive activities and management practices set a benchmark for other collections-based cultural institutions of all kinds, but particularly for those that focus on history and other humanities and social sciences for children and adults.

The Strong is inclusive. It embraces and honors cultural diversity while highlighting common experiences. It engages people of many backgrounds and interests. The museum commits to making its facility, exhibits, and programs accessible to guests of all abilities, ages, classes, ethnicities, gender identities, national origins, races, religions, sexes, and sexual orientation. In short, no matter who you are, we welcome you here to play, learn, and discover!

The Strong delights people's senses, sparks their memories, and stirs their imaginations. People view both the physical museum and its online presence as places to learn and places to play. It provides education, entertainment, and experiences that attract them on site and off, year round. People are filled with anticipation when they visit. When they leave, they feel enriched, are glad they came, and look forward to returning.

In particular, parents, educators, and policymakers better understand that play is critical to learning and human development and find ways to act accordingly, both personally and professionally.

The Strong has a boundaryless and creative corporate culture. In its management activities, the museum creates and demonstrates best practices from both the not-for-profit and the business sectors. Active and balanced participation by board, staff, volunteers, and the community assures the museum's success. The Strong attracts and generates the financial resources necessary to achieve its mission and vision. Its staff is uniquely qualified and superbly trained. Its facilities and technological capabilities are state-of-the-art among museums. Its guest services are unparalleled. And it enjoys a clear identity within its community, its region, and the nation and around the world.

In carrying out this vision, The Strong possesses and demonstrates each of the following characteristics common to the top tier of private American museums serving national and international audiences and enjoying national and international stature:

Internationally significant collections
Mission with broad appeal
Quality facilities
International use
International media coverage
Name recognition
Exhibits and programs people want to experience
Reputation as a subject matter authority
Ongoing research
Important interpretive publications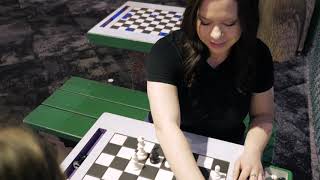 Learn why play is important and how it helps us grow from museum staff.
To learn why and how The Strong became the first collections-based museum in the world devoted solely to the role of play in learning and human development, and for more on the ways in which play illuminates cultural history, read "The Why, How, and What of a Museum of Play: An Interview with George Rollie Adams."
Museum History

Margaret Woodbury Strong, a prolific collector of everyday objects (especially dolls and toys), founded The Strong in 1968 under the name "Margaret Woodbury Strong Museum of Fascination." Before she died in 1969, she bequeathed her considerable estate to help support the museum, and 13 years later it opened in a new 156,000-square-foot building on 13.5 acres in downtown Rochester.

Nearly all the things Mrs. Strong collected were mass-produced, so initially the museum used them to examine the ways in which industrialization has changed everyday life. Within a few years, this focus evolved into an examination of the consequences of progress, the rise of the middle class, and expressions of identity.

After in-depth market research and strategic analysis in the mid-1990s, the museum significantly increased programming for families. This led to major growth in attendance, and in 1997, the museum added a new glass atrium entrance housing an operating 1918 carousel and an authentic 1950s diner.

In 2002, The Strong acquired the National Toy Hall of Fame from A. C. Gilbert's Discovery Village in Salem, Oregon. The next year, following additional market studies, extensive scholarly and institutional research, and rigorous programmatic and financial planning, the museum determined to concentrate fully on its core collections of toys, dolls, and other artifacts of play and refined its mission accordingly.

Between 2004 and 2006, the museum nearly doubled its physical footprint to 285,000 square feet, making it one of nation's largest history museums. The museum's expanded size, coupled with its high levels of interactivity, also distinguish it as second largest among institutions self-designated or otherwise known as children's museums. The additions included one large and two smaller wings, two new museum shops, a food court with three restaurants, a new state-of-the-art collections storage facility, and a number of dynamic new exhibits. These include Reading Adventureland, Field of Play, and Dancing Wings Butterfly Garden. During this same period—in consequence of its refined mission and expanded scope—the museum changed its name to Strong National Museum of Play.

In the late 2000s, as interpretive activities and collections continued to grow and evolve, Strong National Museum of Play introduced several nationally significant initiatives that have further positioned the institution as a leader in the field of play. In 2008, the museum began publishing the American Journal of Play, a scholarly publication with a global audience. In 2009, the museum launched the International Center for the History of Electronic Games and began building what has become the most comprehensive public collection of video games, other electronic games, and related materials anywhere, currently numbering more than 55,000 items. Also in 2009, the museum renamed its library and archives the Brian Sutton-Smith Library & Archives of Play, after the nation's most celebrated play scholar, whose personal library and papers are housed there.

In 2015, the museum established the World Video Game Hall of Fame to recognize individual electronic games of all types—arcade, console, computer, handheld, and mobile—that have enjoyed popularity over a sustained period and have exerted influence on the video game industry or on popular culture and society in general. That same year, the museum elevated its position as a "must-see" national destination with the opening of the state-of-the-art Toy Hall of Fame exhibit, which houses both The Strong's National Toy Hall of Fame and the Toy Industry Association's Toy Industry Hall of Fame.

In 2016, The Strong announced a partnership with the Academy of Interactive Arts and Sciences (AIAS) and opened an exhibit honoring the game-changing individuals and award-winning video games recognized for achievement by AIAS. Also in 2016, G. Rollie Adams, PhD, retired as president and CEO of the museum after nearly 30 years of dedicated service that saw sustained and exponential growth of the museum's programs, attendance, and physical footprint. In honor of his accomplishments, The Strong's Board of Trustees named Adams president and CEO emeritus, and the museum established the G. Rollie Adams Research Fellowship program to advance play research.

On January 1, 2017, Steve Dubnik, entrepreneur and 16-year member of The Strong's board of trustees, succeeded Adams as president and CEO. That month, the museum published Play for Life: Play Theory and Play as Emotional Survival, an edited compilation that contains, among other features, the final book-length manuscript of Brian Sutton-Smith, preeminent play scholar of the late 20th and early 21st centuries.

In 2018, The Strong broke ground on a major expansion, the centerpiece of an all-new Neighborhood of Play. The museum completed the first phase of the project—a playfully designed parking garage—in 2020. The following year, the museum broke ground on the second phase of the project, which includes a 90,000 square-foot wing.
More Resources
---
The Strong is a highly interactive museum devoted to the history and exploration of play—it is the nation's museum of play!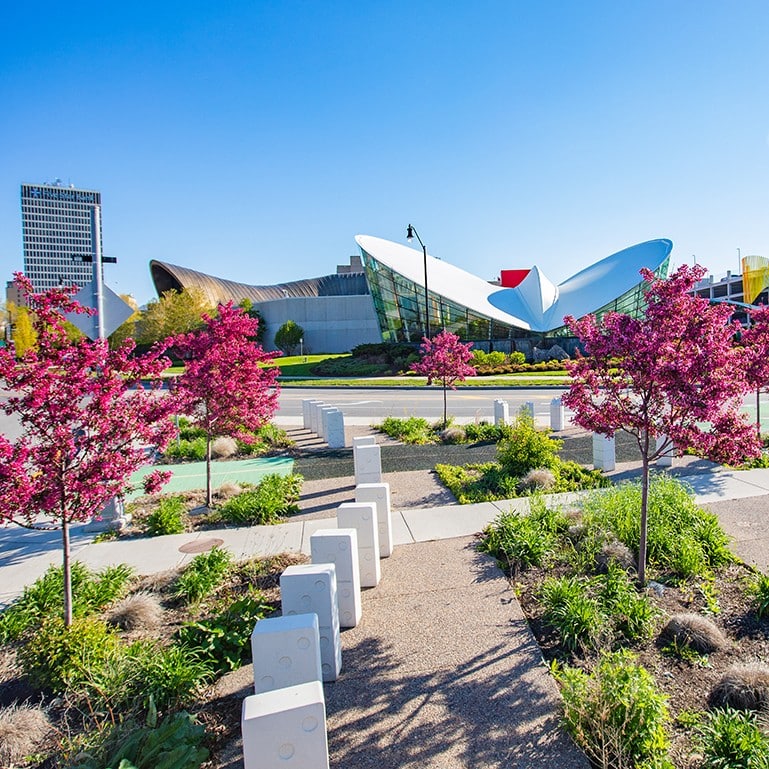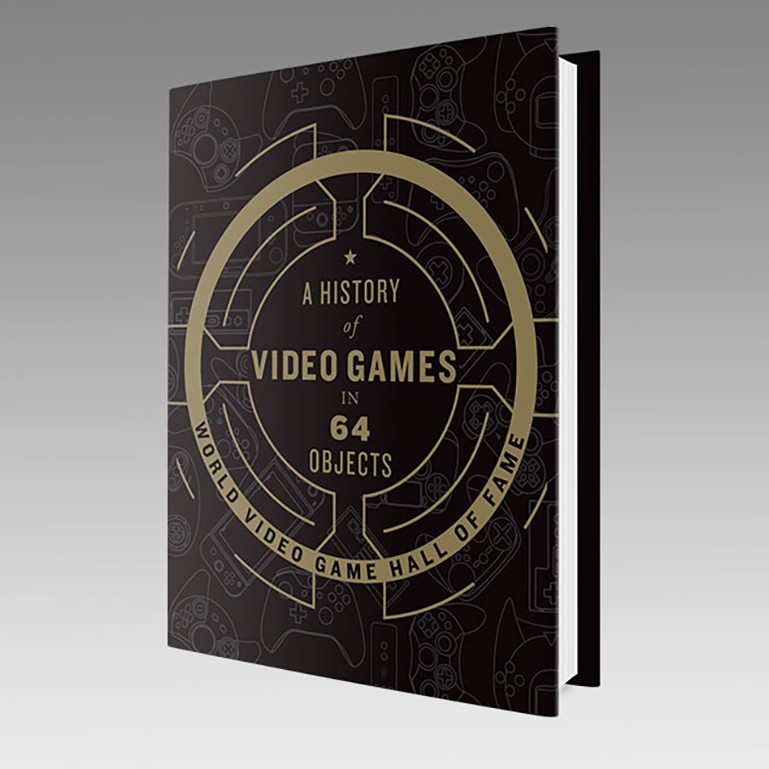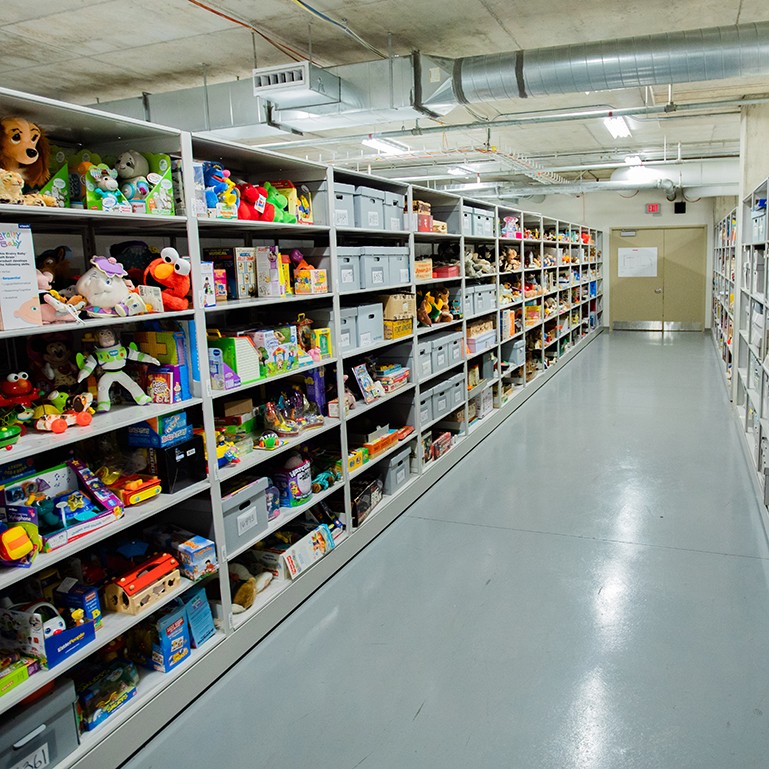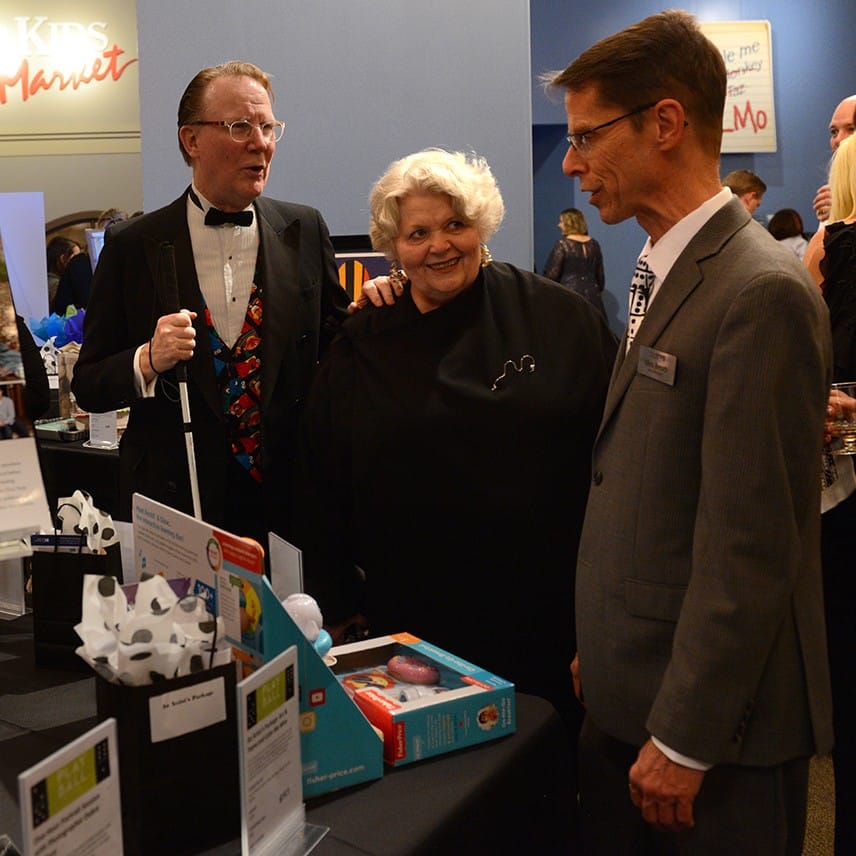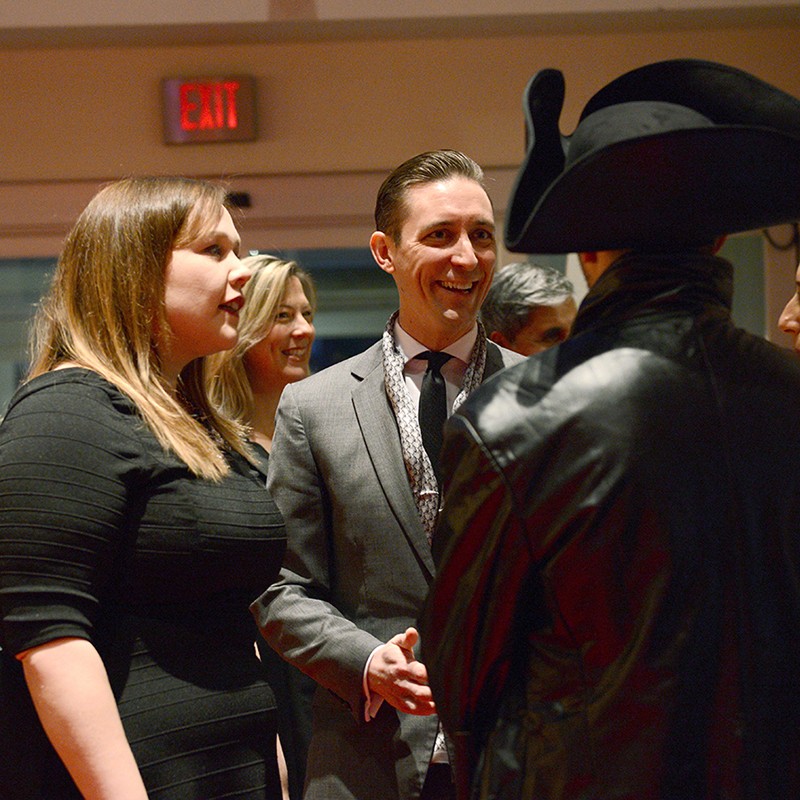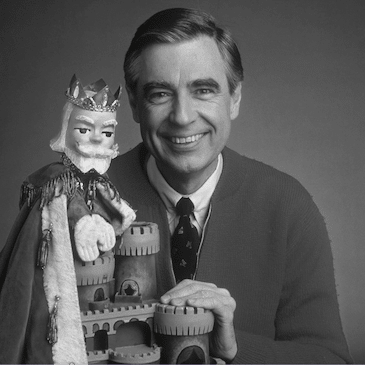 When children pretend, they're using their imaginations to move beyond the bounds of reality. A stick can be a magic wand. A sock can be a puppet. A small child can be a superhero.
View More Quotes
Support and Affiliations
The Strong is an independent 501(c)(3) not-for-profit educational organization. It is funded in part by the Margaret Woodbury Strong Trust but also depends on private contributions from individuals, corporations, and foundations, and upon competitive grants from public agencies such as the Institute of Museum and Library Services (IMLS) and the New York State Council on the Arts (NYSCA).
The Strong is accredited by the American Alliance of Museums and is an institutional member of AAM, the American Association for State and Local History (AASLH), the Association of Children's Museums (ACM), and the Museum Association of New York (MANY).