Monday, June 1, 2020
For Immediate Release
Shane Rhinewald, 585-410-6365, srhinewald@museumofplay.org
Noelle McElrath-Hart, 585-410-6325, nmcelrath@museumofplay.org
Adventure awaits during Pirates and Mermaids on The Strong museum's Facebook event page on Monday, June 8 from 9 a.m. to 3 p.m. Be part of the virtual program and enjoy story readings, sing-alongs, DIY activities, and active play: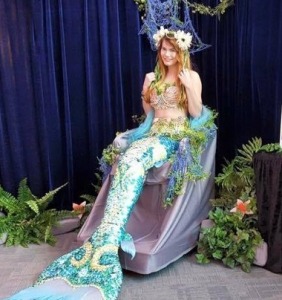 Sing along with the Happy Pirates.
Read a story with Mermaid Tory.
Learn how to protect your booty with Rochester Fencing Club.
Try your hand at pirate snack ideas.
Create your own pirate and mermaid costumes.
Discover how you can create your own mermaid spa.
Craft a fizzy treasure chest.
Pirates and Mermaids is the museum's second family-friendly virtual public program. Activites are best for ages three through 12. Programs underwritten by Delta Air Lines, the official airline of The Strong.
—end—