Friday, January 4, 2019
For Immediate Release
Shane Rhinewald, 585-410-6365, srhinewald@museumofplay.orgcreate new email
Noelle McElrath-Hart, 585-410-6325, nmcelrathcreate new email@museumofplay.orgcreate new email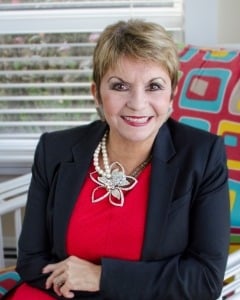 The Strong is pleased to announce that Hilda Rosario Escher, former president & CEO of the Ibero-American Action League, has been elected to the museum's Board of Trustees. Rosario Escher was involved with Ibero, in several capacities, including as president & CEO, for more than 40 years, serving as a voice and advocate for the Latino community. She retired from Ibero at the end of 2018.
Rosario Escher holds a bachelor's degree in sociology, education, and social work from the University of Puerto Rico, and she completed the Not-for-Profit Leadership Program at Roberts Wesleyan College. She resides in Rochester with her husband, Doug.
About The Strong
The Strong is a highly interactive, collections-based museum devoted to the history and exploration of play. It is one of the largest history museums in the United States and one of the leading museums serving families. The Strong houses the world's largest and most comprehensive collection of historical materials related to play and is home to the International Center for the History of Electronic Games, the National Toy Hall of Fame, the World Video Game Hall of Fame, the Brian Sutton-Smith Library and Archives of Play, the Woodbury School, and the American Journal of Play. Together, these enable a multifaceted array of research, exhibition, and other interpretive and educational activities that serve a diverse audience of adults, families, children, students, teachers, scholars, collectors, and others around the globe.