Wednesday, August 12, 2020
For Immediate Release
Shane Rhinewald, 585-410-6365, srhinewald@museumofplay.org
Noelle McElrath-Hart, 585-410-6325, nmcelrath@museumofplay.org
Discover what makes the region special and Celebrate the Finger Lakes at The Strong museum from Monday, August 24 through Monday, September 7. Check out vendor exhibitions from across the area, learn about the important role of the region's agriculture, discover the cultural significance of diverse groups of people, and enjoy special performances in socially distant spaces throughout the museum.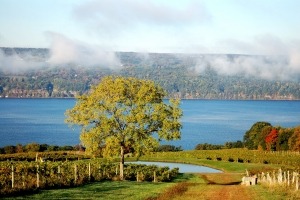 All day, view displays highlighting what makes the Finger Lakes unique. Check out projects from local 4H groups and learn how you can become a healthy eater with SNAP-Ed. View creations by the Rochester Weavers' Guild and marvel at traditional Latinx outfits. Take a picture of a real demolition derby car from the Hemlock Fair Demolition Derby and learn about traffic safety with the Livingston County Cornell Cooperative Extension. Grab an apple and learn how they are grown in New York State with the Apple Growers Association.
Enjoy a variety of featured performances and demonstrations in small groups and socially distant spaces. Be amazed by Hilby the Skinny German Juggle Boy, a previous featured performer at the New York State Fair, on Saturday and Sunday, August 29 and 30. Watch Grupo Cultural Latino En Rochester take the stage each weekend, view a presentation by Womba Africa each day at 3 p.m., and delight in bilingual story readings. Cheer on members from local 4H groups in a barbecue contest and learn about New York State ingredients on Friday, August 28. Plus, watch special presentations by the members on September 1. Check out cooking demonstrations from New York Kitchen on Thursday, September 3.
Bring your appetite and enjoy favorite summer snacks in Bill Gray's and featured food trucks near the museum's entrance. Win tickets in the museum's Pop-Up Midway exhibit, take a spin on the carousel or train, and walk through the only year-round butterfly garden in upstate New York in Dancing Wings Butterfly Garden.
Full program schedule can be found at museumofplay.org/calendar/celebrate-finger-lakes. Featured performers subject to change. Celebrate the Finger Lakes will be held in accordance to the museum's Safe Play policies. Visit museumofplay.org/play-safe for the museum's safety procedures. Carousel and train rides are $1 per person. Butterfly garden requires fee. Programs underwritten by Delta Air Lines, the official airline of The Strong.
================================================================================
Museum Hours: Reserved sessions are available Sunday–Thursday, 9 a.m.–noon & 1–4 p.m.; and Friday and Saturday, 9 a.m.–noon,1–4 p.m. & 5–8 p.m. All guests, including members, must have a timed ticket to enter the museum. Learn more at museumofplay.org/play-safe.
General Admission Fees: Age 2 and older $16, under age 2 free, members free. Non-members may visit the museum beginning July 6. Fees subject to change.
Admission to Dancing Wings Butterfly Garden: General Admission fee plus $4 for members, $5 for non-members, under age 2 free. Fees subject to change.
Parking: Parking is available on a first-come, first-served basis in the museum's parking garage for free now through the end of July. Starting August 1, parking is $5 for non-members. Members can use one of their six annual parking validations during their visit beginning August 1. Once all validations are used, members may park in the garage for $5. More details at museumofplay.org/visit/directions-and-parking.