Wednesday, August 19, 2020
For Immediate Release
Shane Rhinewald, 585-410-6365, srhinewald@museumofplay.org
Noelle McElrath-Hart, 585-410-6325, nmcelrath@museumofplay.org
Celebrate the joy of reading! Hear classic children's stories read aloud and go on literary adventures at Carol D. Simmons Storytime Club at The Strong museum on select Mondays at 10:30 a.m. Print your Storytime Club passport online and bring it to the museum to be punched during each visit. Collect five punches and receive a free children's book. Learn how to sign up for a library card, check out books from the museum's exhibits, and explore the imaginative world of stories in the Reading Adventureland exhibit. The Storytime Club fall schedule follows: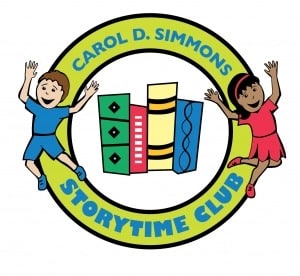 Mondays, September 14, 21 & 28—ABC Adventures. Journey through playful tales exploring the alphabet.
Mondays, October 5, 19 & 26—Marvelous Monsters. Be whisked away with fantasy stories about dragons.
Mondays, November 2, 9, 16 & 30—Fun with Food. Gather around for stories about healthy eating and cooking.
Mondays, December 7, 14 & 21—Family Festivities.  Celebrate what can makes each family special with heartwarming stories. 
All Carol D. Simmons Storytime Club programs are included with general museum admission fees. Storytime Club is named in honor of Carol D. Simmons, a former children's librarian in the Pittsford Central School District. The gift is made possible through the generous support of Harvey D. Simmons in loving memory of his wife. Media support from RocParent. Programs underwritten in part by Delta Air Lines, the official airline of The Strong.
================================================================================
Museum Hours: Reserved sessions are available Sunday–Thursday, 9 a.m.–noon & 1–4 p.m.; and Friday and Saturday, 9 a.m.–noon,1–4 p.m. & 5–8 p.m. All guests, including members, must have a timed ticket to enter the museum. Learn more at museumofplay.org/play-safe.
General Admission Fees: Age 2 and older $16, under age 2 free, members free. Non-members may visit the museum beginning July 6. Fees subject to change.
Admission to Dancing Wings Butterfly Garden: General Admission fee plus $4 for members, $5 for non-members, under age 2 free. Fees subject to change.
Parking: Parking is available on a first-come, first-served basis in the museum's parking garage for free now through the end of July. Parking is $5 for non-members. Members can use one of their six annual parking validations during their visit. Once all validations are used, members may park in the garage for $5. More details at museumofplay.org/visit/directions-and-parking.