Thursday, January 9, 2020
For Immediate Release
Shane Rhinewald, 585-410-6365, srhinewald@museumofplay.org
Noelle McElrath-Hart, 585-410-6325, nmcelrath@museumofplay.org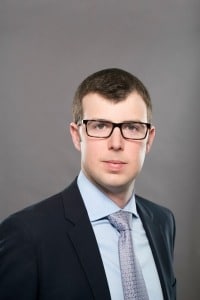 The Strong is pleased to announce that Alex Del Monte, president of the DelMonte Hotel Group, has been elected to its Board of Trustees. A graduate of the George Washington University School of Business, Del Monte is leading the development efforts for his company's vision to grow and diversify its portfolio. His efforts have helped the company's portfolio grow to 16 facilities and earn the Arc of Monroe New York 2019 Business Partner of the Year award.
Del Monte lives in Rochester. 
About The Strong
The Strong is the only collections-based museum in the world devoted solely to the history and exploration of play. It is home to the International Center for the HIstory of Electronic Games, the National Toy Hall of Fame, the World Video Game Hall of Fame, the Brian Sutton-Smith Library and Archives of Play, the Woodbury School, and the American Journal of Play and houses the world's largest and most comprehensive collection of historical materials related to play.