Volunteer
---
Sometimes the greatest gift an organization can receive is the gift of your time.
The Strong is grateful to its team of talented volunteers who share their wealth of knowledge and experience to help the museum deliver on its mission of exploring play to encourage learning, creativity, and discovery.
Volunteer opportunities at The Strong may be available with the collections, research, education, exhibits, or marketing and communications teams. For example, volunteers may conduct research for exhibits, learn how to handle and care for artifacts, support member-related activities, or assist with the development of educational programs for children.
Requirements
Like paid Strong staff, volunteers must consent to a criminal background check and a drug screen. Volunteers must also attend all training sessions and meetings required by their supervisors.
Application Process
To apply as a volunteer at The Strong, please submit a volunteer packet to Nicole Lodato, Human Resources Assistant, The Strong, One Manhattan Square, Rochester, NY 14607 or at nlodato@museumofplay.orgcreate new email.
Please include all of the following:
Letter describing personal interests, reasons for wanting to volunteer at The Strong, desired learnings from volunteering at The Strong, and potential benefits to The Strong
Résumé (if available)
The Strong will consider each applicant's interests and determine whether an appropriate opportunity is available. If one is, the applicant will receive an interview with the Human Resources Assistant and, if appropriate, members of The Strong's collections, research, education, exhibits, or marketing and communications teams.
---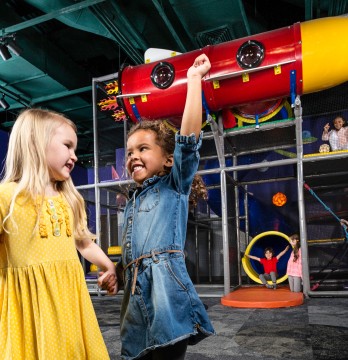 ---
Make a Donation Today
Become a champion for play and help make a difference in the lives of the children and families who play, learn, and grow with The Strong.